Subject: Journey On! • Be Used Of God
Journey On! is a newsletter from Journey to the Heart, a ministry of the Institute in Basic Life Principles.
February 2010 • Volume 2, Number 2

Journey On! A Prayer to Live By

"Lord, help me to glorify You. I am poor; help me to glorify You by being content. I am sick, help me to give You honor by being patient. I have talents; help me to extol you by spending them for You. I have time, Lord; help me to redeem it, so that I may serve You. I have a heart
to feel, Lord; let that heart feel no love but Yours and glow with no flame but affection for You.
"I have a head to think, Lord; help me to think of You and for You. You have put me in this world for something, Lord; show me what that is, and help me to work out the purpose of my life. I cannot do much, but as the widow put in her two mites, which were all her living, so, Lord, I cast my time and eternity into Your treasury. I am all Yours. Take me, and enable me to glorify You now in all that I say, in all that I do, and with all that I have."
~ Charles Spurgeon

Trials to Triumphs: Be Use-able!

God doesn't need any of us, but He wants us so desperately! Here's an encouraging testimony of how a young girl did what she could to be used of God, and guess what? He blessed her.
"I was so excited when I returned from the Journey to the Heart! I had learned so much about the lies we believe that trap us and keep us from serving God with all our strength. I had a new sense of freedom. With all this excitement, I knew that I had to share it with others. I gave my testimony at church but that wasn't enough . . .

So what did Natalia do? Finish the story on Living the Journey »
Life to Life: Shining Like the Stars

Kids, more kids, kids EVERYWHERE!!! Screaming and giggling, laughing and bickering, for ten hours straight! What was it? The DuPage county Fifth grade Lock-In. Our goal in going, and submitting ourselves to the moods and attitudes of almost four hundred ten and eleven year olds, was to have a presence, to make an impact, to create a connection, not only with the children of this area, but also with some of the teachers and officials. As far as we can tell, that's what God did! Now we need your prayers that God would open many doors through this one experience. We want to be a shining light in this place, and this was the start, but we're hoping that it takes off from here!
There were so many stories and blessing from this experience, and if you want to read some AWESOME thoughts on it all then go to our post on Living the Journey »

Lights for the Way
Ministering Melodies: Exaltation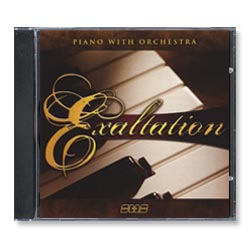 This CD of instrumental music is simply beautiful. Gorgeous piano arrangements surrounded by incredible orchestration make this a CD that can be enjoyed over and over, whether you need background music, or something to encourage or calm you.
This CD includes many common hymns such as: Praise to the Lord the Almighty, Revive Us Again, and Nearer Still Nearer. But also included are some hymns that are not so common: for instance: Rejoice Ye Pure in Heart, My Heavenly Father Watches Over Me, and God Is There. All in all this is a wonderful collection of music that will uplift your spirit!
To view the rest of the songs and listen to samples, visit our web store »
The Right Kind Of Reading: Children of the Storm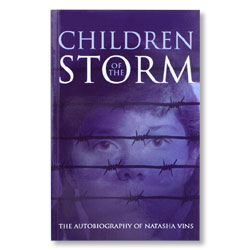 Wow! We as American Christian young people know very little about persecution, and suffering for the sake of Christ. After reading only the first few chapters of this book I was convicted and challenged! Even as a little girl Natasha Vins would not compromise her faith, or doubt her God! In the face of mockery, criticism, threats, and atheistic training, she stood firm, a little girl with a big God, against the onslaughts of the Soviet Regime.
What do we do for God? Do we have that kind of simple faith? So often we're not even willing to give up a movie we shouldn't watch, or a book we shouldn't read, or an offense that we don't want to forgive. Yet this women trusted God even when they threatened to take her away from her family, even when her father was thrown into a Siberian prison camp. I challenge you to get this book, read it, and really consider what we're actually willing to give up for God.
View this item on our web store »
Stories to Enjoy: A Sacrifice in Service

The big day had come! Weeks of planning, shopping decorating, and now, for the final big push before the annual Headquarters Valentines Day Banquet.
With a lot of work still to do, Emily rushed around in preparation, but, unfortunately, she rushed a little too much!
To find out what calamity befell her during this most auspicious day, and what God taught her through it, read the story »
Updates and Exciting Happenings!
CONGRATULATIONS!!!!
To all those who completed the Journey to the Heart Colossians 3 Challenge, your reward is on it's way!!!
It was a wonderful blessing and encouragement to hear all the reports from the parents as they called in, and having eighty people plus memorizing God's Word together was an incredible inspiration and testimony!!!
To see the list of all those who completed the Challenge, go to Living the Journey »

Life-Changing Opportunities

"I came to Journey to the Heart as an overweight young man in need of a lot of change in my
life both physically and spiritually. I really enjoyed the Journey and learned a tremendous amount about aligning under God and my authority and getting rid of the secret sins that had been eating away my life. After the Journey I went to ALERT to honor my mom and dad, not because I wanted to....
How did Jevenns ALERT experience end up? Read the rest on Living the Journey »
(Plus, see an amazing news story about the ALERT Academy done by CBN news!)

"As a child, I played with doctor's kits, nursed my dolls to health, used the toy stethoscope on anyone standing still, was the "medic" when we played house or cowboys and Indians, and dreamed of being a nurse. The Telos Institute International gave me the opportunity to live my dream and develop my
medical knowledge through the Certified Nurse Aide (CNA) training held in Indianapolis, IN."
A wonderful program that will equip you to be ready in times of need, read the rest of Kendalyns description of CNA »