Subject: Friend - March, 2013: FaithWriters news and information
FaithWriters, March 2013
News & information for the write-brained Christian
Interested in the FaithWriters 2013 Conference June 28th and 29th in Portland, OR? If so make sure your NAME and Email are Registered Here We will be sending the schedule and registration information this week. We have a great event planned with many great speakers. Deb Porter will be here from Australia too.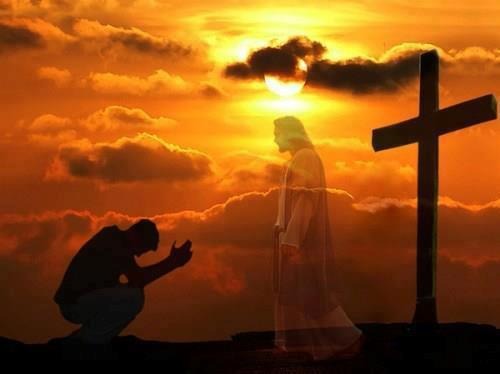 "I am the resurrection and the life. Whoever believes in me, though he die, yet shall he live, and everyone who lives and believes in me shall never die. Do you believe this?" John 11:25-26

That's the question, isn't it? As we celebrate Easter at the end of the month, some will be more focused on the Easter bunny and egg hunts than on the real reason for the holiday. Not that there's necessarily anything wrong with egg hunts and candy, but as Christians, we know where our primary focus should be.

Jesus loves us so much that He was tortured and hung on a cross so we wouldn't have to. Even worse, He spent three days in hell -- for you and me! Every beating, every lash, each pounding of the nail into his flesh, each moment spent in the fires of hell was a display of God's love for us. His forgiveness of our sins. The gruesome death of Jesus is not a fun thing to focus on, for sure, but never forget the sacrifice He made for you.

Of course, the good news is that Jesus is no longer suffering. He was raised from the grave as a symbol of our eternal life through Him. Is there anything more amazing to focus on?

Go ahead and buy those chocolate bunnies and plan the egg hunts. But remember this quote by Eric Sauer, that nicely sums up what Easter weekend represents: "The cross is the victory, the resurrection is the triumph...The resurrection is the public display of the victory, the triumph of the crucified one."


SPEAKING OF GOOD NEWS...
263 people have told us they accepted Jesus as Savior, as a result of clicking on the links posted on FaithWriters.com.

Please pray for these new believers as they begin their walk with Christ.

EXPOSE YOURSELF...IN A GOOD WAY!

If you're looking for a way to share your stories, articles, poems, or devotionals with thousands of people, look no further than the Weekly Writing Challenge!

Besides excellent exposure, the Challenge offers a wonderful opportunity to improve your writing skills and take your talent to a new level. Gold and Platinum members get unlimited access to the Weekly Writing Challenge, but now Silver members can enter, too, with 4 Taste the Challenge credits. So what are you waiting for? Enter the Challenge today!

In the meantime, check out the Challenge entry below, written by long-time member Jan Ackerson. It has been read over 6,500 times! Talk about exposure for your writing. If you like Jans article, remember to click the FaceBook Like Button and automatically post it to your FaceBook page.




SNIGGLES
by Jan Ackerson




I knocked on the church office door, eager to meet the new pastor. A muffled voice called "Come in!" but the door was mostly blocked by half-unpacked boxes. A man sat in their midst, with an apple jammed in his mouth.

"I'm Susie Fields, the secretary," I said, pushing a box with my foot. "Can I help, Pastor Bradford?"

He chewed vigorously. "Call me Jeff," he sputtered, swallowing. "There's not really much you can do, I'm notoriously disorganized. But if my wife comes by, could you show her around?"

I returned to my desk, trying to imagine our persnickety previous pastor surrounded by such disarray. Pastor Bradford—Jeff—might just be a refreshing change. I busied myself with paperwork, startled occasionally by thumps from the next office.

The next morning, I found a stack of scrap papers on my desk. I read the topmost note:

for bullitin

Grimacing at the misspelled word, I rifled through the notes in growing confusion.

holly holly
Agnes Day
not care committee
sniggles group!

I squinted at the untidy handwriting and turned the papers over. No help there—one was written on the back of a used envelope, the others on old receipts. Jeff was still thumping around, and I really hated to bother him, but his notes had bewildered me. I poked my head into his office.

He greeted me with a grin. "What d'ya think, Susie? Will you join?"

More puzzled than ever, I stammered a bit. "Join—join what?"

"The singles group! Just what we need, doncha think?"

Of course I agreed, being rather desperately single, but…I looked down at the papers in my hand. Singles group! "I…I couldn't read your handwriting. It says 'sniggles group'."



1. BLOGGING CONTEST: EQUIPPED TO DEFEND
This month'S blogging contest is all about being able to defend your faith. The reference verse is
1 Peter 3:15
- "But in your hearts honor Christ the Lord as holy,
always being prepared to make a defense
to anyone who asks you for a reason for the hope that is in you; yet do it with gentleness and respect,
"
Seventy five percent of the kids that go off to college walk away from the faith. This is because they are talked out of it in college. They want to fit in and not appear odd and they honestly do not have a clue about the evidence. Many simply keep their belief quiet. Seventy five percent leave the faith. God's existence, the Bible, and Jesus being the truth, are the most reasonable belief anyone can hold based on the facts. The problem is very few Christians know the facts and often turn away from the faith because of personal feelings and emotions that have no bearing on the truth of Christianity.
Can you defend your faith?
EQUIPPED TO DEFEND contest guidelines
This Contest will be open until we have 25 entries, there is still time to enter.
$100 First Prize plus posting on 100 Blogs.
Second Prize $75, Third $25, Best Silver gets a One Year Gold membership
Contest runs until July 20th.

Do you have a testimony? We'd love to hear it! Winning entries will be published in an upcoming book, projected to be released in 2013. Looking for testimonies in the following categories:
1) How I Came To Faith In Christ.
2) Why I Keep The Faith Despite My Circumstances.
3) A Testimony That Inspired Me

Click HERE for complete contest guidelines
Contest deadline is October 31st, 2013.

Specifically created for Platinum members, this annual contest features an amazing prize package of $800, plus free editing, publicity, marketing, a beautiful award plaque, and more! This year's focus is on fiction.
Click on the link below for full details.
S
omething to LIKE:
Every article now has a FaceBook Share button. If you like an article, please click LIKE and post it to your Facebook page. This is a wonderful way to increase promotion of our writers and share great Christian material with those within the realm of our Social Media world.
Something to REPORT: Everyone who retrieves an article from the Free Reprint section is now asked to answer a few questions about where they will use it. This report goes directly to the author by email. You can test this yourself by pulling one of your articles from Free Reprints and clicking on "print article" or "use article." Answer the questions and hit submit. You should then get an email.
Something to PROMOTE: We have been focusing stronger efforts on e-book promotion for Platinum members. The FaithWriters e-book store offers a wonderful platform on which to share your book(s). For more information, visit this link:
EBOOK STORE


WISHING YOU A BLESSED EASTER AS WE FOCUS ON OUR RISEN SAVIOR!